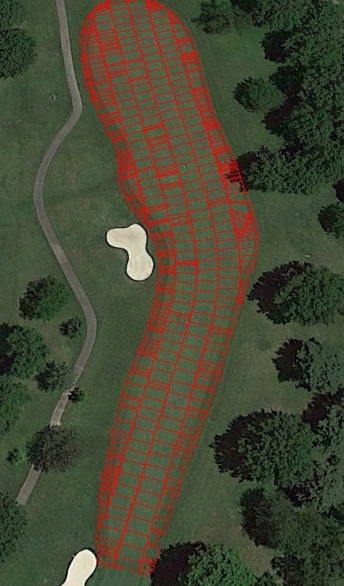 With cellular RTK and your subscription to the Turflux Base Station Network you get mapping on a whole new level. This is the only way to map because you get:
One-Time Mapping - once you store a map it's there when you're ready to spray.
Sub-Inch Repeatability - you get static accuracy meaning your map doesn't move.
Unlimited Maps - download your maps to a thumb drive or upload them to your computer and your map storing possibilities are endless.
Google Earth Overlays - you can convert your map to a .kml file type and overlay it on Google Maps for a clear visual representation of your spray application.
Try one of our Area Calculator suggestions to estimate your actual target spray zone and compare it to your spray records to learn how you can reduce the chemicals you spray and still treat the turf that needs to be treated.